---
"UNWRAP THE TASTY R&B TREATS AND DIGEST"
DOUBLE DISC
MIXTAPE w CELEBRITY CONTRIBUTIONS
FREE DOWNLOADS AVAILABLE FOR A MINIMAL AMOUNT OF TIME
LINKS BELOW
DISC ONE STREAM NOW WITH THE OPTION TO DOWNLOAD
AVAILABLE FOR A SHORT AMOUNT OF TIME
DISC 1 OF 2 LINK >>> snd.sc/10xOc5c
DISC 2 OF 2 LINK >>> snd.sc/YS5TPL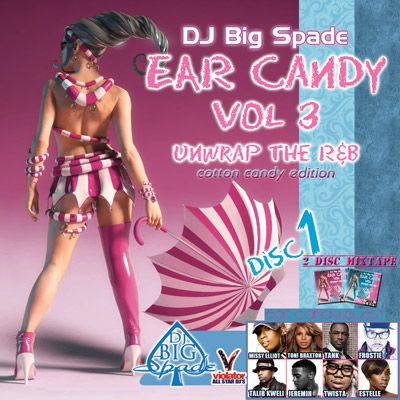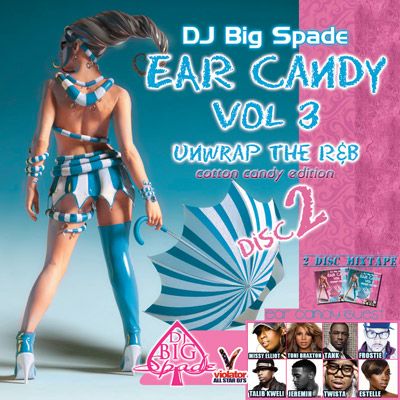 Ear Candy Volume 3 is a DOUBLE DISC PROJECT
Videos are snips in sequential order for your review
via YOUTUBE & VIMEO.
https://vimeo.com/64126205
VISIT www.EARCANDYMIXTAPE.com.
Text the word 'DJBIGSPADE' to 313131
"Unwrap the Tasty R&B Treats and Digest Ear Candy"
Featuring Exclusives from:

Lee Carr, Jadakiss, Jahiem, J Holiday, Dwele, Slaughter House artist Joel Ortiz, Young Money artist Gudda Gudda & Bow Wow, Dondria, and more..